The Waterbury Festival Playhouse -- Central Vermont's only Semi-Professional Theater
Noises Off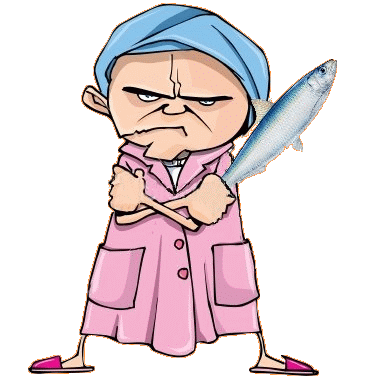 Written by Michael Frayn
Shows (Evenings at 7:30pm):
Thu. 6/20 - Sat. 6/22, Wed. 6/26 - Sat. 6/29, Wed. 7/3 - Sat. 7/6

This British farce within a British farce has become a classic. This was the first show to be performed on the Waterbury Festival Playhouse stage and it is back with a vengeance. Doors, sardines and women in their underwear what more could a theatergoer want. Go deep inside the backstage soap opera that is live theater. Experience the other half of the show, the one only the actors know about. This is a mad paced romp, and is appropriate for anyone who can handle a little foul language and a lot of suggestive behavior.
The Cast

Dotty Otley
Ginger Pierce
Lloyd Dallas
Adam Cunningham
Garry Lejeune
Jeffrey Maclay
Brooke Ashton
Ashley Nease
Poppy Norton-Taylor
Caney Demars
Frederick Fellows
Scott Renzoni
Belinda Blair
Avalon Kann
Tim Allgood
Ethan Alsruhe
Selsdon Mowbray
Bob Carmody

The Crew

Director
George Pierce
Costumes
Carol Loysen
Set Construction & Design
Rick Loya
Lighting/Sound Operator
Matt Mooney
Stage Manager
Kathy Barickman
Ethan Alsruhe
first joined WFP in 2011 as John in "Year of the Duck." He played Jamie in Quarryworks' "Long Day's Journey Into Night" and appeared in the Green Candle productions "Art the Father," "The Nose" and Neil Simon's "Fools." Other shows include Mamet's "Glengarry Glen Ross," G.B. Shaw's "Mrs. Warren's Profession" and two stints at the Burlington Fringe Festival, among others. Ethan has a BA in Theatre from Connecticut College and likes movies, history and plans to break into digital filmmaking.
Kathy Barickman
is excited about her third season with WFP. She has been playing in the dark backstage since high school and has stage managed productions throughout college and then with the Valley Players in Waitsfield, VT after moving here from upstate NY. When not playing in the theater, Kathryn can usually be found at her job as an environmental laboratory analyst in Williston or singing with St. Michael's College Liturgical choir. Occasionally she is even at home in Underhill with her husband, Jake, and their houseful of loving critters. She thanks her parents (both English teachers) for passing on their love of theater and her husband for his loving patience.
Bob Carmody
has stepped on stage at Waterbury previously in Sisters Rosenzweig, Rough Crossing, Monday will Kill You and most appropriately in the Drawer Boy. He also shows up on Shelburne Players stage, at the Off Center, Middlebury Actors Workshop, and any other venue in the local area in need. Great to be back as the theatre comes back as well. Onward.
Adam Cunningham
is happy to be working with WFP once again. He was last seen as Sidney Bruhl in the Essex Community Players' production of Deathtrap. Other WFP appearances include Mike Talman in Wait Until Dark, Lawrence Garfinkle in Other People's Money, Harry Monday in Murder is Bad, But Monday Can Kill You and Harry Budd in The Year of the Duck. Other Vermont roles include Ricky Roma in Glengarry Glen Ross, Bruce in Beyond Therapy and Inspector Hubbard in Dial M for Murder. He's also done several local commercials.
Caney Demars
hails from Morrisville, Vermont and is no stranger to theater, though she is a first-timer with the Waterbury Festival Players. She dropped off the face of the local theater scene for a while, but you may have seen her last summer as Dorothy in Stowe's production of "Thoroughly Modern Millie." While not on the stage, Caney is a student at the University of Vermont, studying communication sciences & disorders and currently starting the graduate school application process (yikes!). She can often be found tinkering away on some time-consuming arts and crafts project, or frolicking merrily in amber fields of grain. She would like to thank her goofball family for...well, everything
Avalon Kann
in her first show with the WFP, is very excited to be working with the Noises Off! crew! She is no stranger to the stage catching the theatre bug as a little girl in Iowa, when her dad let her tag along to rehearsal. She holds a BFA degree from the University of South Dakota, where she studied theater. Her favorite roles include Sheila in 'A Chorus Line,' and Helena in 'A Midsummer Night's Dream'.
Rick Loya
had worked with George and Ginger on many productions in the past but, this is his third season with the Waterbury Festival Playhouse.
Set Design and decoration has been passion of Rick's for over 20 years now. Also enjoying the opportunity to take the audience to another time and place and regarding the set as another character in the performance.
His professional career has been in the custom sign business as a designer sculptor and pictorial artist . Currently he runs his own business offering a "broad brush" line of artistic services including fine art and graphic works to faux finishes.
Carol Loysen
is a retired, frustrated journalist who likes to stay busy ... and loves fabrics. And history; and theatre.
Jeffrey Maclay
is returning to WFP once again which can only mean one thing: He's a glutton for punishment. Kidding aside, he loves the theater, loves the stage, and loves working with such a fun and creative cast. He graduated from Johnson State College in 2010 with a BA in theater arts, got married last year, and just had a baby boy this past winter. From "Macbeth" to "Garry Lejeune," it has been a fantastic ride so far!
Ashley Nease
grew up on Vermont stages and she is thrilled to have her first experience with Waterbury Festival Players as part of the Noises Off cast! She is an ensemble member & dramaturge with The Roadsters experimental theatre company of New York City. Her work as an actor, vocalist and producer has been seen on NYC stages including the New York Theatre Workshop, The Field, and Dixon Place.
George Pierce
It all comes down to the show. All the building and rebuilding, planning and organizing comes with one great reward. I get to sit with an incredibly talented group of actors and we get to create a show. This is the third time I've directed this show and it never ceases to amaze me how different they can be. We set a high bar in 2006 when Noises Off opened the playhouse. Watch while we try to raise the bar yet again.
Ginger Pierce
has appeared on the WFP stage every year since the theater opened in 2006. She is happy to reprise the role of Dotty in Noises Off, the theater's inaugural production. Ginger is very excited to play the role of Joellen in Parasite Drag. This play unfolds like the petals of a flower to reveal layer after layer of a dysfunctional family bound by memories and desperate need. When she's not doing theater stuff, Ginger enjoys gardening, catching up with her kids, spending time with her husband George and being a 2nd hand store junkie.
Scott Renzoni
is appearing with WFP for the first time. Most recently he stage managed "Shirley Valentine" at Hubbard Hall in Cambridge, NY where he has also appeared in "Macbeth", "You Can't Take It With You", and "Amadeus". He'll return there after "Noises Off" to play Feste in "Twelfth Night". Other Vermont appearances include Lost Nation, QuarryWorks, and Essex Community Players. Renzo was recently an actor/manager with Shakespeare & Company (Lenox, MA), working in the Actor Training Department. A Vermont native, he's a graduate of St. Michael's College in Colchester, a "Jeopardy!" champion, and currently lives in the Berkshires.